Training and Development
Interested in becoming a supply educator in a licensed group setting?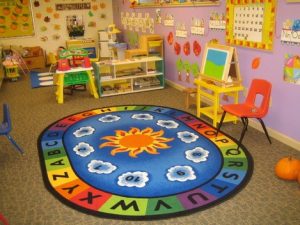 The purpose of the Supply Educators training is to provide free, basic, introductory training to support non-ECE individuals who are interested in supplying at licensed early learning and care environments (child care centres & nursery schools).
The four training modules will be offered by Short Term Child Care Services, a program of Andrew Fleck Child Care Services. We strongly recommend registering to all modules in order to better prepare you to find work as a Supply Educator. Their provided content were developed to provide the prospect for each participant to embrace Supply Educator's related employment opportunities with self-assurance.
Upon training completion, a certificate with the list of attended training session(s) will be provided to each participant.
More information about the different modules can be found by selecting them by their title as found under the Training and Development tab.
Please note that these training modules can only be offered upon funding approval. In the meantime, you are encouraged to complete the online training and to also add your name onto the waiting list to attend all training modules.
The Modules
Introduction to a Licensed Child Care Setting
This first module will provide an overview of licensed child care centres and its daily activities. It will include some of the provincial requirements and common terminology used in licensed settings. The role and expectations of a Supply Educator will be introduced in order to provide a better understanding of the position while peeking ones interest in pursuing this employment venue.
Role of a Supply Educator
The 2nd module is designed to go more in depth with the ins and outs of a typical day at a child care centre. The schedule which includes free indoor and outdoor play, programming activities, circle time, transitions and routines at the heart of the child's learning journey will be covered. The value of learning through play and the role of the Supply Educator in supporting learning throughout the day will be emphasized.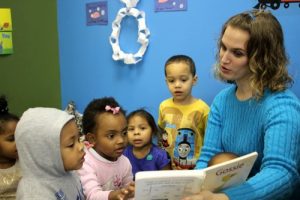 Positive Interactions
The 3rd module is created to elaborate on the general responsibilities of a Supply Educator. The importance of interacting positively, supervising actively the children, protecting them consistently, supporting them and engaging them will be highlighted. Children with allergies, food intolerances as well as children with special needs will be discussed. This session will also give you a chance to familiarize yourself with the do's and don'ts in a licensed child care setting.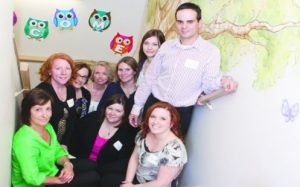 Ready for Employment with Confidence
The fourth module will cover typical policies and procedures within a licensed child care setting along with the related expectations. Good communication and positive behavior will be addressed. Accessing additional information and resources, the option of pursuing your education and being well prepared to work as a Supply Educator within the child care field will be included. It is with confidence, thanks to the many tips provided throughout the sessions that you will be enabled to assist the child care staff.