How can we help you today?
Who We Are
Andrew Fleck Children's Services (AFCS) is one of the oldest and most diversified non-profit, charitable, multi-service early learning, child care and family support organizations in Ontario. It began its operation in 1911 and was incorporated as a charitable organization in 1920 under the legal name of The Ottawa Day Nursery Inc. It later changed its name to Andrew Fleck Child Care Services in recognition of its benefactor Mrs. Andrew Fleck who donated the building at 195 George Street to the organization in 1932.
Learn More about AFCS!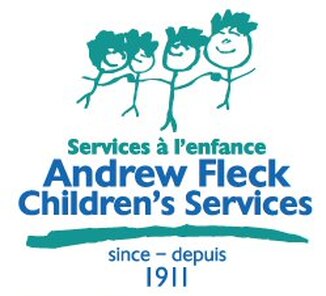 Our Philosophy
All Andrew Fleck programs share a philosophy that is supportive of the right of every child and family to expect and receive the highest quality of child care that we can offer. We are committed to providing a high quality, multicultural, inclusive, early learning program for all children, in a nurturing environment that is respectful of each individual child's needs.
Learn More about our Purpose and Core Values