Getting Involved
The Key to This Program
At the core of our intergenerational practice is the goal of building meaningful relationships between the young and the old. Our Intergenerational Programs are where meaningful interactions and "playtime" are commonplace. It is key that the relationships are organic in nature and supported by the staff and educators. Together, children and older adults will decide on how they wish to spend their time.
Some grand-friends will be directly involved with the children while others will be a support to the Educators or the Cook. Some children will snuggle with a grand-friend to be read a story, while others will greet the regular visitor by name and perhaps show them a picture they've made.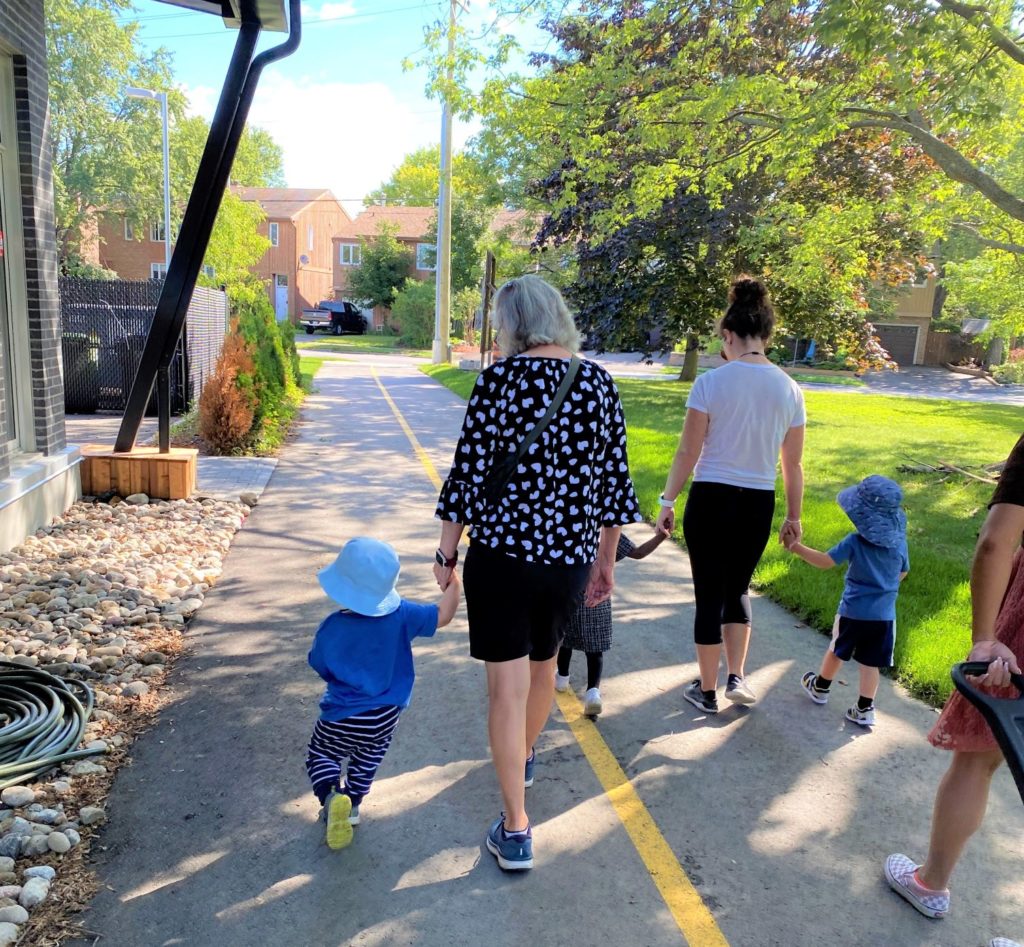 ---
Intergenerational Programming Benefits Everyone Involved!
---
Participating in the Program
Engaging in our Intergenerational Child Care Centres offers our participants an opportunity to express their interests, share their knowledge, skills and experiences, and remain actively engaged in their local community.
Housekeeping
Gardening
One-on-one interactions
Drawing/ Arts and crafts
Cooking/Baking
Carpentry/ Practicing with tools
Storytelling/ Reading
Music
Dance/ yoga/ exercises
Outdoor activities
Preparing collage materials
Collecting loose parts
Dramatic play
Knitting/ crocheting/ sewing
and much more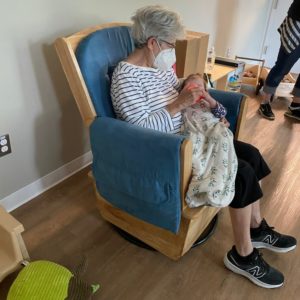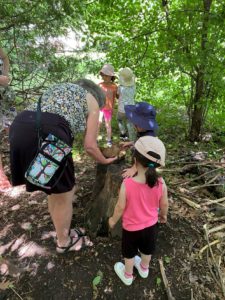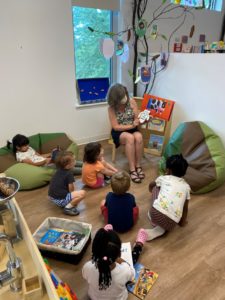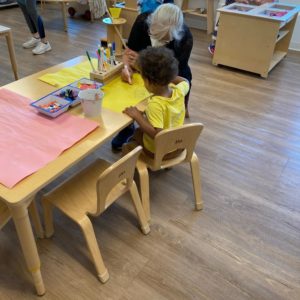 ---
Interested in Getting Involved?
---
Our Locations
2826 Springland Dr, Ottawa, K1V 6M4
1230 Bank Street, Ottawa, K1S 3Y3