Our Story
The Organization
Andrew Fleck Children's Services (AFCS), as it is now known, is one of the oldest and most diversified, multi-service early learning, child care and family support organizations in Ontario. It began its operation in 1911 as a not-for-profit organization and was incorporated in 1920 under the legal name of The Ottawa Day Nursery Inc. It later changed its name to Andrew Fleck Children's Services in recognition of its benefactor Mrs. Andrew Fleck who donated the building at 195 George Street to the organization in 1932. In 1967, AFCS became a charity thus allowing it to issue income tax receipts to its generous donors.
AFCS has always taken a leadership role in the child care community and in early childhood education in Ottawa. Over the past 100 years, in response to the changing needs of the community, it has developed innovative programs and expanded the organization to provide a comprehensive range of services that meet the diverse early learning and child care needs of families in the City of Ottawa. AFCS takes pride in being innovative, progressive, responsive and – most importantly – committed to excellence in all its services.
AFCS benefits from sound management practices, a secure financial base and an efficient infrastructure. It also keeps pace with the latest developments in the early childhood education field and information technology to support the delivery of high quality, client- and child-focused services. In addition, it has proven expertise in successfully piloting demonstration projects.
​
AFCS advocates for high quality, affordable, accessible, accountable and inclusive child care that promotes the optimum physical, emotional, social, cognitive and intellectual development of the child. AFCS believes in a holistic and family-centered approach to child care – one that offers a continuum of easily accessible child care options to meet the varying and changing needs of parents and children.
AFCS cares about children, families and the community.
---
Who was Andrew Fleck?
Andrew W. Fleck: Businessman and Philanthropist by Valerie Knowles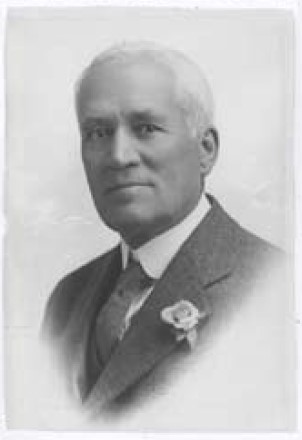 It's not often that one has the means to donate a brand new building to a favourite charity. Nevertheless, in 1931, Gertrude Fleck announced that she planned to do just that. To honour the memory of her late husband Andrew she revealed that she would finance the construction of new headquarters for the Ottawa Day Nursery, a public day nursery with which the Flecks had long been associated. Thanks to this generosity the Nursery was able to realize a longstanding dream.
In 1932, it moved out of an aging house at 87 Albert Street that it had occupied for years and into a commodious, architect designed building at 195 George Street. Still, it was not until decades later that the name Andrew Fleck, hitherto little known outside Ottawa establishment circles, was immortalized. This occurred in 1970, when the Nursery renamed itself The Andrew Fleck Child Care Centre.
Today, it is commonplace for wealthy benefactors to have buildings and institutions named after them, but it is highly unlikely that modest, unassuming Andrew Fleck would have subscribed to such a practice. If there is one thing the Free Mason shunned it was publicity in relation to his benevolence. As The Ottawa Journal quaintly expressed it, "He was a public benefactor, although as far as he was able to exercise control, his benefactions were always carried on in a manner that drew as little public attention as possible." In this respect, Andrew Fleck resembled his public-spirited wife. Until she died in 1941, wealthy, dignified Gertrude Fleck steadfastly opposed newspaper stories about her family and her philanthropic work. Her husband, who died in 1924, was not a native Ottawan. Andrew Walker Fleck was born on October 17, 1848 in Montreal, the son of a wealthy businessman, Alexander Fleck, and Lillias Walker.
In 1869, while still a youth, the junior Fleck moved to Ottawa, where he initially worked for an iron foundry established by his father on Wellington Street. Fleck spent only a few years in the foundry's employ, however, before entering the lumbering business. His first job in the lumber trade was with the firm of Alanson H. Baldwin, an American who had established a big-time lumbering operation after arriving in Ottawa in the 1850s. Fleck subsequently went to work for J.R. Booth (profiled in an earlier Capital Lives piece), who, by the 1890s, was regarded as the Ottawa Valley's premier lumberman. In this phase of his career, Andrew Fleck was chiefly involved with the administration of mills in the Ottawa Valley's Madawaska district. After helping to manage mills for Booth, Fleck turned his attention to the management of the Canada Atlantic Railway, a creation of the lumber baron, who had helped to form and finance it in 1879. For 21 years Andrew Fleck served as secretary-treasurer of the 394-mile road that linked Ottawa with railways in Vermont and Ottawa with Depot Harbour on Georgian Bay, where Booth operated a fleet of grain ships. While working for the Canada Atlantic Railway, Fleck became actively involved in the construction of another Booth road, the Ottawa, Arnprior and Parry Sound Railway. Built between 1892 and 1896, it was later merged with the CAR, which Booth sold to the Grand Trunk Railway in 1904. Booth was more than just Fleck's employer.
He was also his father-in-law as Andrew Fleck had married the lumber tycoon's eldest daughter Gertrude on June 15, 1881. They had four children, two boys and two girls. To accommodate his family, Andrew Fleck had a large sandstone Queen Anne Revival mansion built overlooking the Rideau River. Designed by Ottawa architect John W.H. Watts and located at 500 Wilbrod Street, it is one of the few houses in Ottawa to boast a designated heritage interior. After the sale of the Canada Atlantic Railway Andrew Fleck began to devote larger gobs of time to his many philanthropic interests. Probably the leading one was the County of Carleton General Protestant Hospital, one of the three institutions that joined forces to form the Ottawa Civic Hospital. Fleck served on the former's board of trustees for many years and then on the Civic's. He also took a deep interest in the work of the Canadian Red Cross. Another institution in which he played an active role was the St. John Ambulance Association. "One of the truest friends of this organization," he served on its executive in several capacities – vice-chairman, chairman and honorary chairman. To encourage proficiency in first aid, he donated medals and trophies to the top students in an annual competition. The day nursery established in Ottawa's Settlement House in 1911 to provide day care for the children of working mothers also benefited from Fleck's sound judgment and kindness. After the nursery became a separate institution in 1916, he was appointed to its advisory committee, which he served on until his death.
Andrew Fleck, pioneer citizen of Ottawa and esteemed public benefactor, died suddenly at home on May 6, 1924. His packed funeral service, held at the family residence on May 9, attracted many leading luminaries including Mackenzie King and officials of organizations and companies with which Fleck had been closely associated. Andrew Fleck was survived by his wife Gertrude, sons Gordon and Bryce, and his daughters Jean (Mrs. Gregor Barclay) and Rose (Mrs. W.D. Herridge).
Valerie Knowles is the author of Capital Lives: Profiles of 32 Leading Ottawa Personalities. Available in local museums and independent bookstores. This article originally appeared in the March 2010 issue of Forever Young Newspaper
---
100 Years of History
Discover our history through our book "A Local Success Story – Celebrating 100 years".
ALocalSuccessStoryCelebrating100years

Click here to view our history book in full screen.
Andrew Fleck Children's Services wishes to acknowledge the support provided by the City of Ottawa and the Ontario Ministry of Education that is enabling us to serve our community.