Intergenerational Programming
We are a community.
Young and old, hand in hand, heart to heart.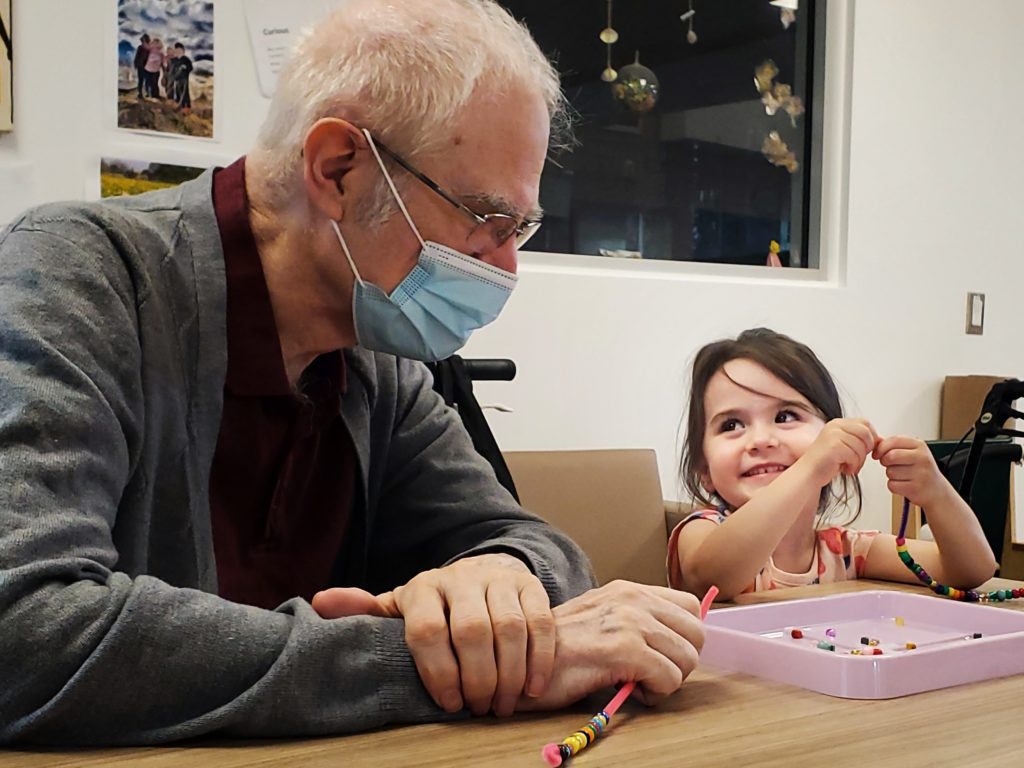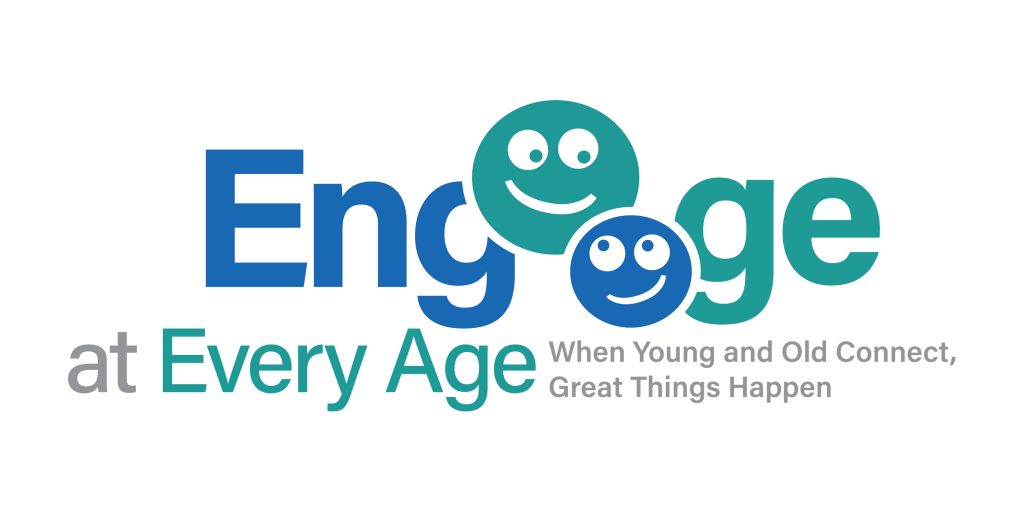 While the concept of intergenerational programming has been offered for years, what would happen if we went beyond mostly planned moments, where the children arrive at a retirement residence and the seniors are "entertained" by watching the children engage in an activity? What if we embed opportunities for children and seniors to connect naturally through caring, responsive interactions that are part of a daily routine?

Thanks to funding from a private trust which began in November 2021, over the next 4-years Andrew Fleck Children's Services will be collaborating and learning with the Council on Aging of Ottawa, Families Canada and others to develop a demonstration site of best practices for intergenerational programming as a part of licensed early learning and care in 3 unique settings:
Mooney's Bay IELC, community based in Riverside Park.
Capital Child Care Centre, neighborhood based in collaboration with Trinity Anglican Church.
Perley Health, co-located as part of a senior's village, including long-term care (coming soon).
This funding allows us to focus on providing quality intergenerational programming that recognizes the rights, and dignity of children and senior participants and share our lessons learned broadly.
---
Engage at Every Age Report
During the spring months, the Engage At Every Age Project hosted a pair of sessions which invited participants from older adult, children and family serving organizations to partake in discussions about the possibilities of developing intergenerational programs in licensed early learning and child care settings. Read the joint session report to review our participants' thoughts on the necessary ingredients for quality intergenerational programming delivered in an early learning and care centre.
---
What Does Intergenerational Programming Look Like?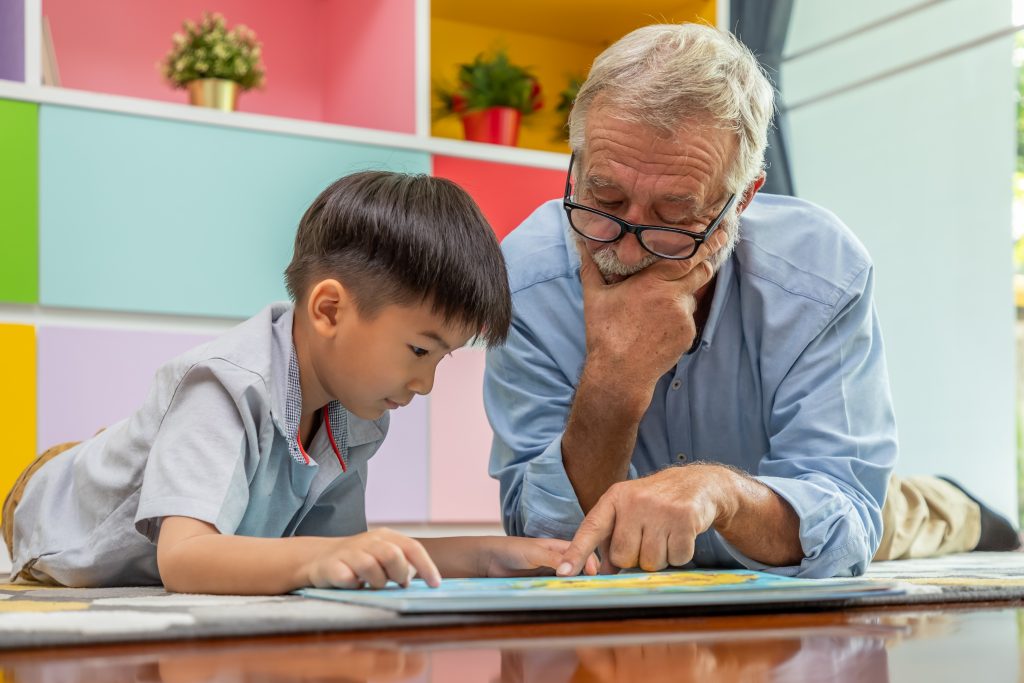 Kevin is four and has discovered that Mike with the sleepy eyes and the white moustache, used to be a fire department captain. Wow! Now Kevin is drawing pictures of fire trucks. He loves listening to Mike's stories. Curtis, the Registered Early Childhood Educator, is arranging for a field trip to the fire hall for some of the children, including Mike. In the meantime, the two friends are working their way through every fire engine puzzle that Curtis can find. Mike and Kevin, another grand-friend, are figuring out how they can build some wooden model fire engines, using some of the cool tools borrowed from the community Tool Library.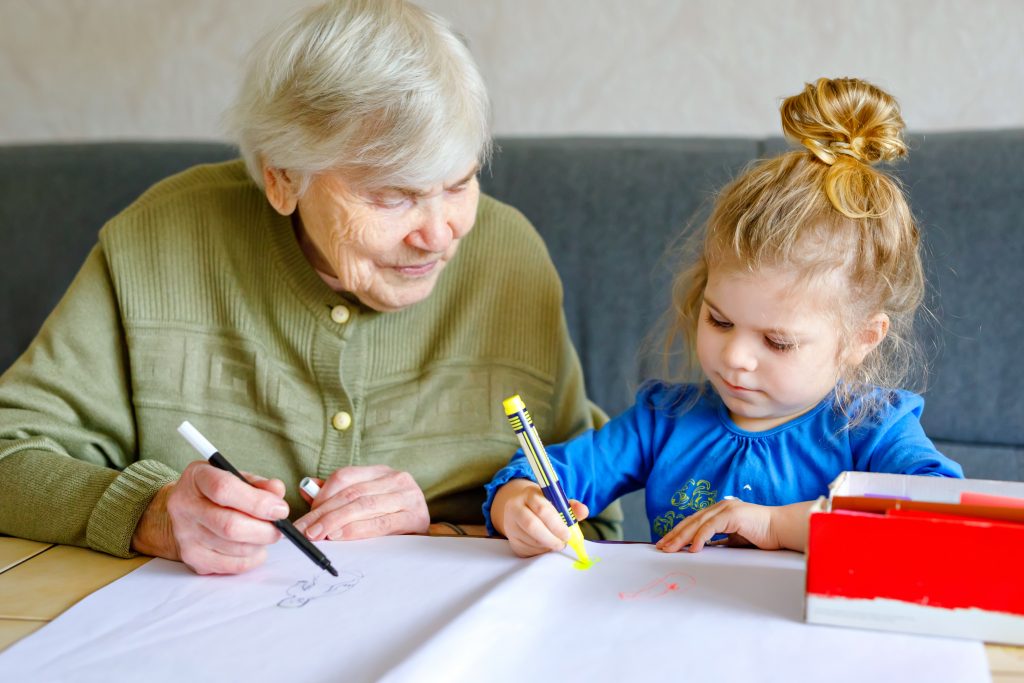 Aisha is just 3 years old, but she knows she will be seeing Mrs. Morrisey today. Mrs. Morrisey reminds her of her Grandma Mariam who still lives in Turkey. Aisha really enjoys the stories that Mrs. Morrisey tells her about when she was a child. Aisha and Mrs. Morrisey enjoy having tea parties with all of the dollies at the early learning and care centre. Mrs. Morrisey appreciates her time with Aisha, because she misses her own grandchildren whom she only sees on FaceTime.
---
View Our Recent Announcements
---
View our Locations
2826 Springland Drive
Ottawa, ON K1V 6M4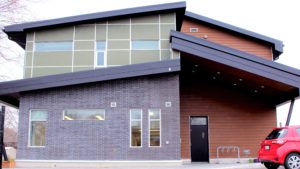 1230 Bank Street
Ottawa, ON K1S 3Y3