ANDREW FLECK CHILD CARE SERVICES IS CHANGING ITS NAME TO ANDREW FLECK CHILDREN'S SERVICES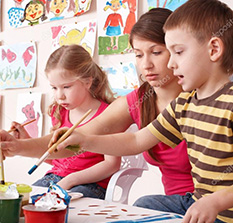 September 21, 2018
Andrew Fleck Child Care Services is changing its name to Andrew Fleck Children's Services (AFCS) to reflect the variety of services offered including licensed early learning and care (8 sites), licensed Home Child Care, Children's Inclusion Support Services, Ontario Early Years Centre – Ottawa South, Short Term Child Care and Child Care Consulting Services.
Over its 106 years of existence, the organization had many names including Settlement House Day Nursery when it first opened in 1911, Ottawa Day Nursery Inc. in 1920, Andrew Fleck Child Centre in 1970 and the latest Andrew Fleck Child Care Services since 1991.
We are also excited to share that Children's Integration Support Services, one of AFCS' programs, has also changed its name to Children's Inclusion Support Services to include the term "inclusion" to accurately reflect our belief that all children are to be included.
While launching their new name, AFCS is also launching its social media initiative and is now active on Facebook, Twitter, Pinterest and LinkedIn.
Facebook: https://www.facebook.com/AFChildrensServices/
Twitter: https://twitter.com/afcs_seaf
Pinterest: https://www.pinterest.com/AFChildrensServices/
LinkedIn: https://www.linkedin.com/company/afcs_seaf
AFCS' website is also moving to the new www.afchildrensservices.ca domain.
Andrew Fleck Children's Services is Ottawa's leading family-oriented charitable multi-service early learning and family support organization since 1911. They support children and their families through high quality, inclusive services that meet their diverse developmental, early learning and child care needs. Operating 13 programs in various locations across the City of Ottawa, they provide a continuum of child care, information, support and early years services to over 6,974 children and 3,564 families each year. This century-old agency has proven its adaptability and viability through its longevity.