George Street Centre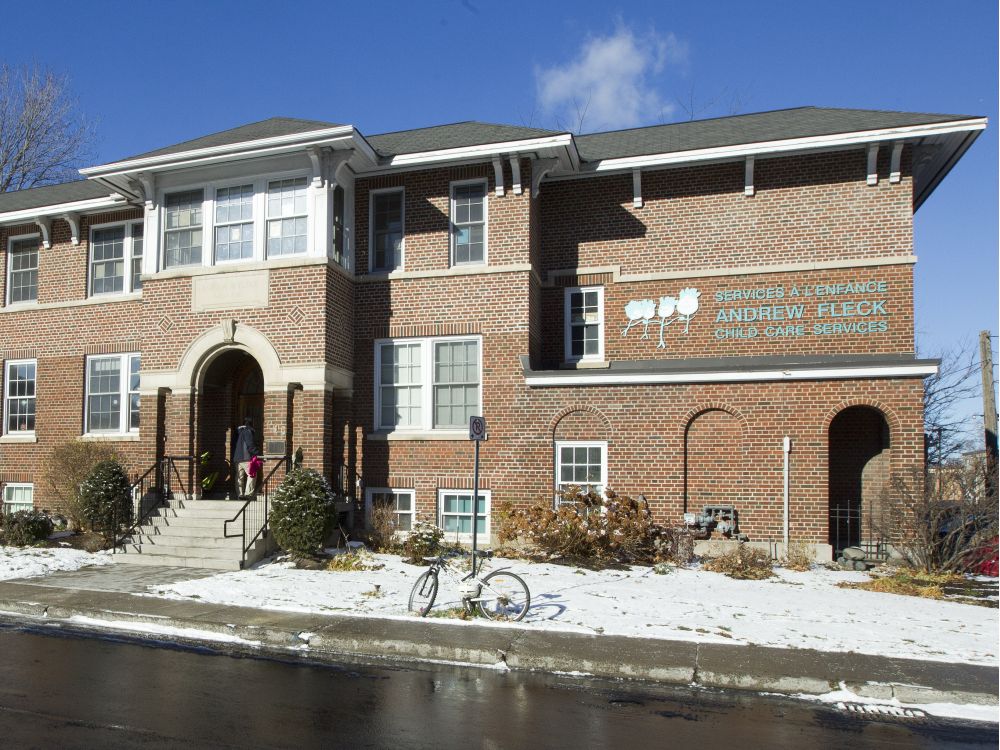 Who We Are
Andrew Fleck Children's Services has been providing early learning and care to families of Lowertown since 1911. Our centre provides licensed child care for 85 children between the ages of 18 months and 5 years of age in two buildings located at 185 & 195 George St. in the Byward Market.
Do you have questions about program availability, hours, locations, and rates?
Connect with our Parent Navigator team by phone at 613-736-5355 ext. 206 or email them at pn@afchildrensservices.ca
---
What We Do
The main building at 195 George Street, Ottawa, houses the Junior & Senior Preschool programs for children 2.5 – 5 years of age and our "Cottage" building located next door, at 185 George Street, provides early learning and care to 30 Toddlers ages 18 months – 2.5 years.
Each program offers a child-focused curriculum where staff and children work together to expand and develop a wide range of skills and competence based on the emergent curriculum philosophy. An emergent curriculum is one that builds upon the interests of the children. It is often spontaneous and responsive to their immediate interests; topics are driven by the ideas and questions from the children themselves.
---
Our Team
All of the teaching staff are qualified in Early Childhood Education, or have an equivalent qualification, are registered with the College of ECE, plus hold First Aid / CPR qualifications. The staff continues to take advantage of workshops and courses in order to upgrade their skills, and develop new areas of expertise. Our staff is very committed to the welfare and development of children, and is always available for consultation, information, and resources.
Administrative and housekeeping staff, plus our creative cook, provide much needed support to the programs and help to ensure a comfortable and warm environment for everyone.
---
View Our Centre
---
Hours & Contact Information
Hours of Operation
The Centre opens at 7:30 am and closes at 5:30 pm Monday to Friday.
The Centre is closed on statutory holidays.
Contact the Andrew Fleck Child Care Centre:
195 George Street
Ottawa, ON K1N 5W6
Tel. 613-789-4100
E-mail: georgereception@afchildrensservices.ca