Perley Health Partnership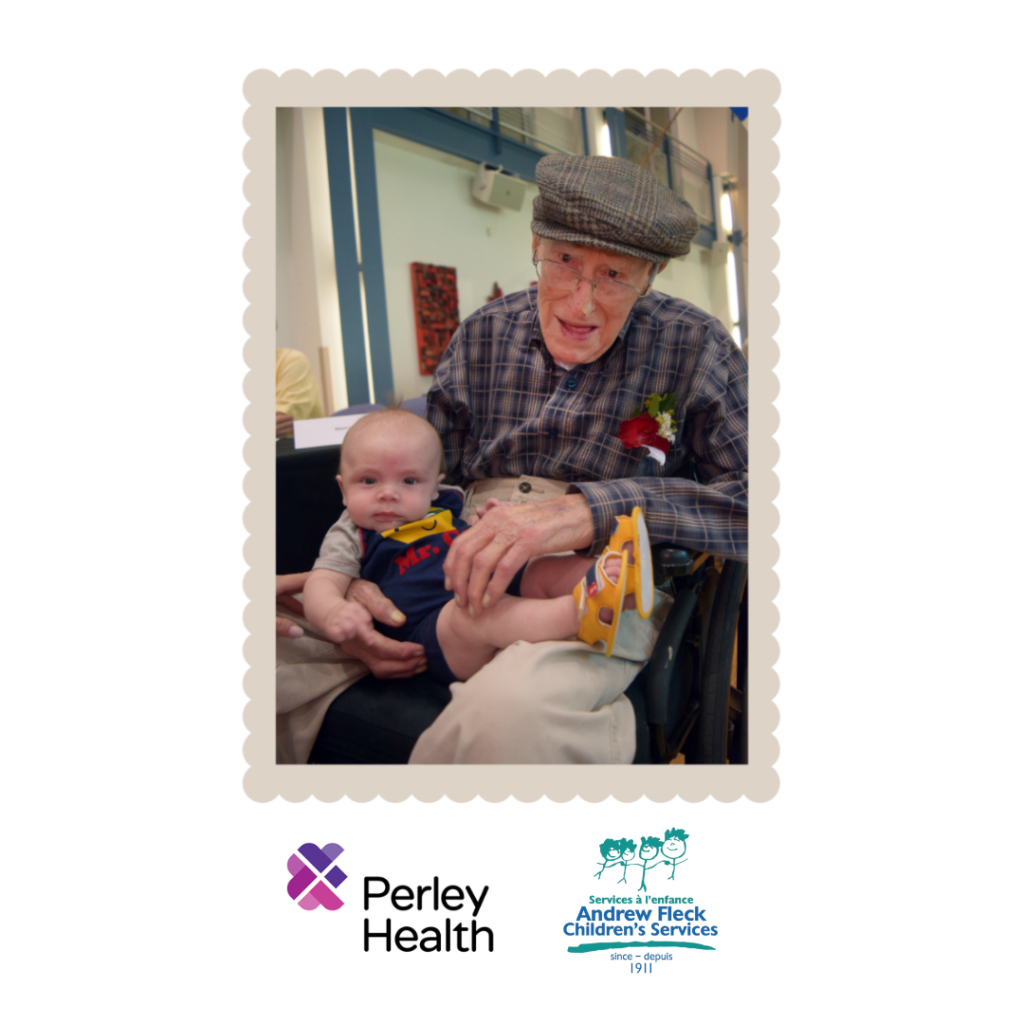 We've learned a lot during this COVID pandemic, and are embracing the lessons with no intention of "returning to normal". Instead we are prepared to define the future that includes creating non-traditional partnerships so we can think expansively together as a community.
With the recently announced commitment from the Federal Government to build a Canada-wide, community-based system of quality child care, this seems like the perfect time to share that Andrew Fleck Children's Services and Perley Health have been collaborating for over a year with the hope of partnering at our Russell Road location.
We believe that an onsite intergenerational experience enriches the lives of everyone involved by creating opportunities for nurturing, responsive relationships, and meaningful social interactions. We also know there are limited options to access quality early learning and child care. Both the staff at the Perley Health and the community benefit from a partnered childcare program.
While our plans are still preliminary and aspirational both agencies are committed to this vision; we look forward to sharing more details as the project unfolds. And this historical picture (taken pre-COVID) says it all – even though there is a 100-year age difference, two humans can still find connection!